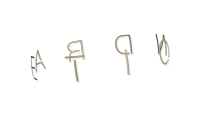 CONSULTING &
PROFESSIONAL SERVICES
STRATEGY | RESEARCH
DEI | CREATIVE
Pursuit of knowledge, personhood and positioning are central to my heart, and my work. I find my home in the crosshairs of people, perspective-taking and learning.

I provide value for businesses, large and small with this intersection of experience and passion.
How does this value take form?
Brand Strategy
Product Strategy

Diversity. Equity and Inclusion Strategy

Consumer Research
End-to-end qualitative and quantitative research

Diversity. Equity and Inclusion Research

Diversity. Equity and Inclusion Training

Management Consulting
Multicultural Advising
I elevate startups, artists and international firms alike, and I am always excited for the next opportunity…
MS, Community Health & Prevention Research Stanford Medicine, 2018 (Co-terminal)

BA, Human Biology, Concentration in Binary/Non-Binary Sex and Gender Diversity in Health, 2018
STRATEGY + RESEARCH
End-to-end mixed-methodology consumer research (qualitative and quantitative)


Need-finding
Discussion guide development
Recruitment
Moderation + in-depth interviews (focus groups & 1-1)
Analysis + reporting

Brand + Product Innovation + 

Marketing and Advertising 




Brandscaping

Brand Positioning

Brand Strategy Guide

Change Management & PR/Client Relation Work

Internal & External Diversity, Equity and Inclusion

Client-centric, evidence-based and empathetic approach 
Data-driven business insights and perspectives, anchored with clinical research & statistics background


Specialization in multicultural affairs and cultural competency 

Gender, sexuality, LGBTQIA+ affairs and racial/ethnic intersectionality

Biological, Psychological and Social Nexus model—public health and wellness fundamentals making Quality of Life a priority in all work and offerings
ADVISING
EDUCATION