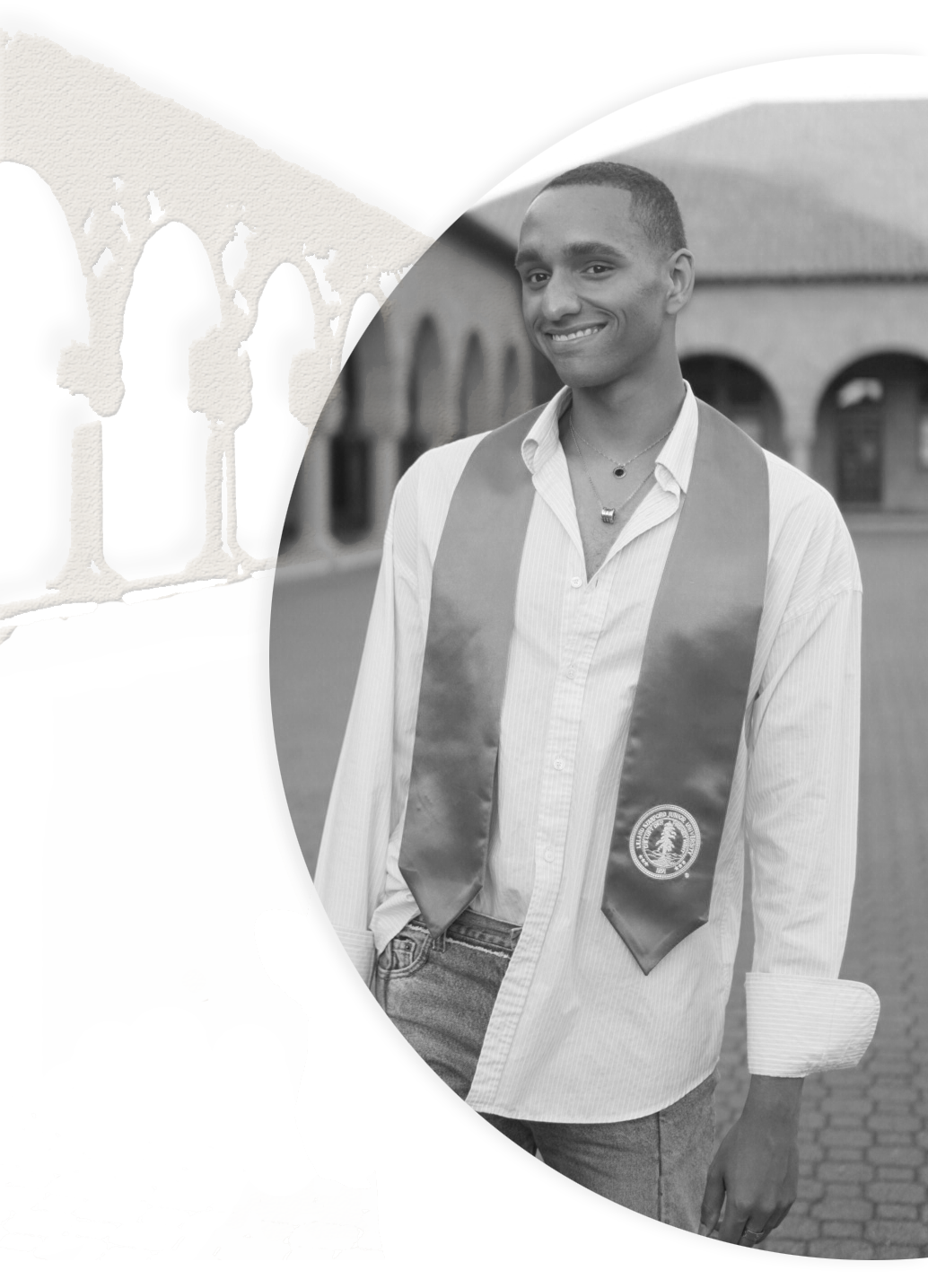 My name is Tiondrae. I am a recent graduate of Stanford University with a self-designed dual B.A./M.S. program.
My studies consisted of a B.A. in Human Biology with a Concentration in Binary/Non-Binary Sex and Gender Diversity in Health, alongside a M.S. in Community Health and Prevention Research.
My academics highlight cross-sections of sociology, clinical sciences and applied statistics. Inside and out of academia, I focus on art & fashion, food, health and wellness. I moonlight as a DJ, and aspire to get involved with the modeling industry. I have almost a decade of experience with the Adobe suite, and have a lot of fun creating there as well – this site being a more recent exercise.
I am currently with Accenture as a Strategy and Consulting Analyst with specializations in I&D, Life Sciences (patient perspectives), acquisitions research and retail/fashion. I see success as a private tutor/coach for students of collegiate experience and grades 6-12.
I am located between NYC (Manhattan/Brooklyn),
Colorado (Springs/Denver) and California (SF/LA).
I am available for in-person and private work across academia, consulting and creative strategy.
My work is the backbone to my lifestyle, my passion – how I create my experience every day.
I am originally from Colorado Springs, CO – however, my family hails from Baton Rouge, Louisiana and I embrace the blended (literally & figuratively) experience best I can.